About Joyful Together®
Joyful Together® is an evidence-based, play-centered, and parent-implemented model developed by OhioGuidestone's Institute of Family & Community Impact®. By infusing joy into everyday moments, Joyful Together® builds resiliency and lowers stress. Join our efforts so that, together, we can give the next generation more resiliency and more joy!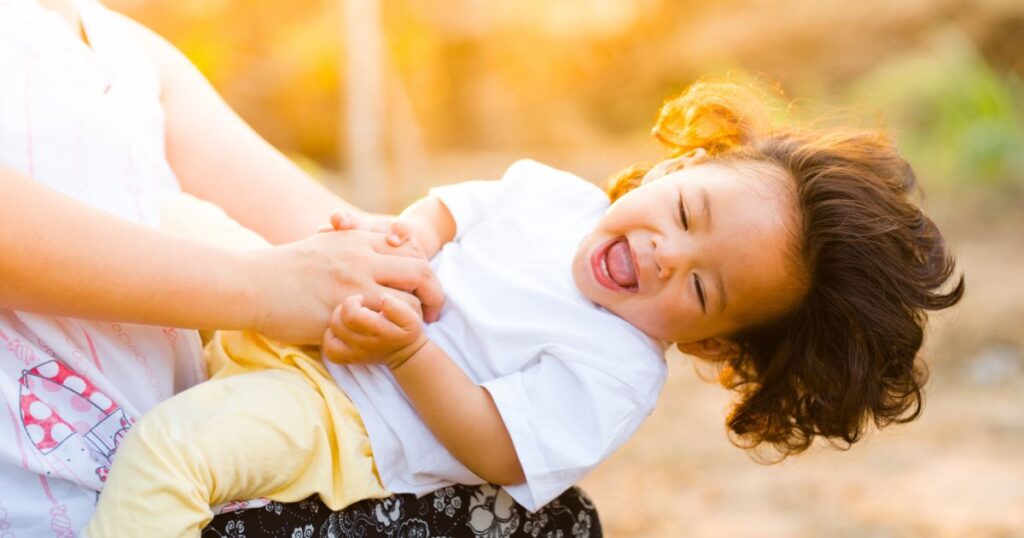 The Joyful Together® Model
Joyful Together® is an excellent model for early childhood! Find out more about how Joyful Together® works, why and how we developed it, and what it looks like in real life.
Joyful Together® Research
We continue to research and evaluate Joyful Together® in a wide variety of settings. Since 2017, we have tested it in family homes, childcare centers, schools — even virtually! Find out about our research, outcomes, and ongoing studies.
Research Portal
OhioGuidestone's online Research Portal is where eligible families can sign up to participate in Joyful Together® research and other ongoing studies. We also use the portal to collect data from surveys and questionnaires. It's a one-stop research shop!
You can visit the portal at research.ohioguidestone.org.
About the Institute of Family & Community Impact®
The Institute of Family & Community Impact® (IFCI) is OhioGuidestone's center of excellence for research, clinical innovation, and advocacy.
You can find out more about IFCI by visiting familyandcommunityimpact.org.
About OhioGuidestone
OhioGuidestone is one of Ohio's largest behavioral health organizations. For more than 150 years, OhioGuidestone has helped generations of people and families by providing paths for growth, achievement, and lifelong success.
To learn more, visit ohioguidestone.org.