Joyful Together® Research
We use research to evaluate the effectiveness of Joyful Together® in the lives of families.
Evidence-Based Prevention Practice
We currently are conducting several studies so that we can dive into the diverse impacts our programs have on children, families, and communities.
In 2021 the Ohio Children's Trust Fund (OCTF) identified Joyful Together as an evidence-based secondary prevention practice. Joyful Together® met the criteria for a prevention practice that strengthens protective factors and resilience of parents/caregivers, and provides home-based parent/caregiver education and support.
Joyful Together®'s Impact- Summary of Outcomes
Preview a summary of outcomes to learn how Joyful Together has impacted families so far.
An overview of 5 recent individual research phases are also summarized, as well as our current position statement papers and presentations available to review.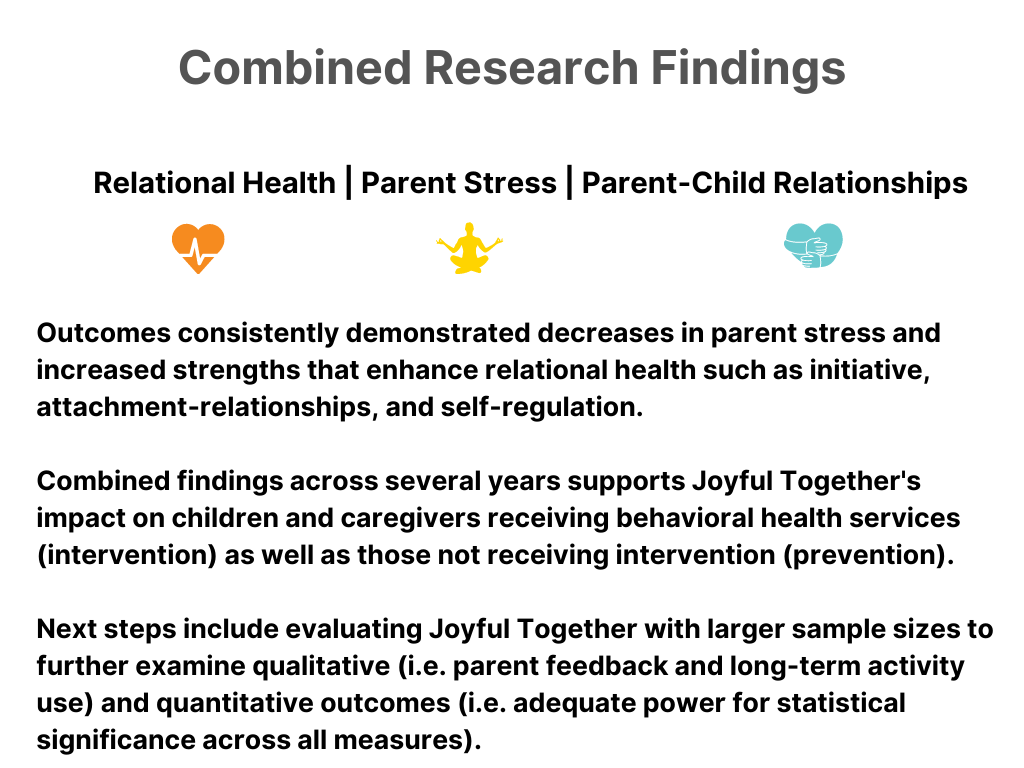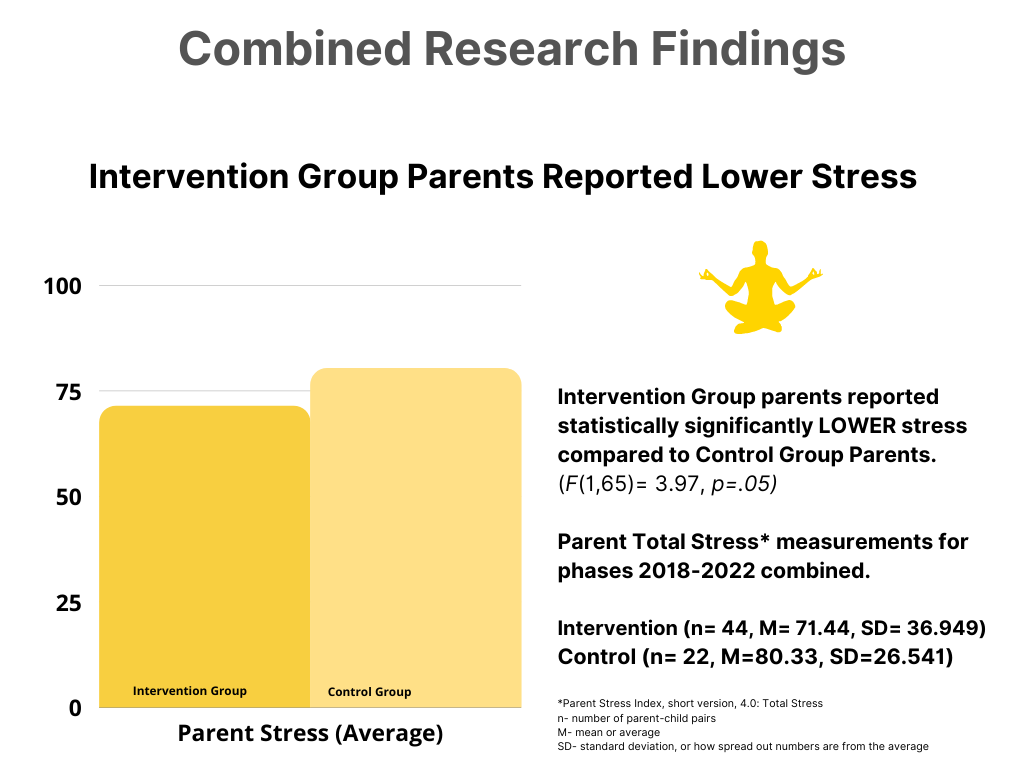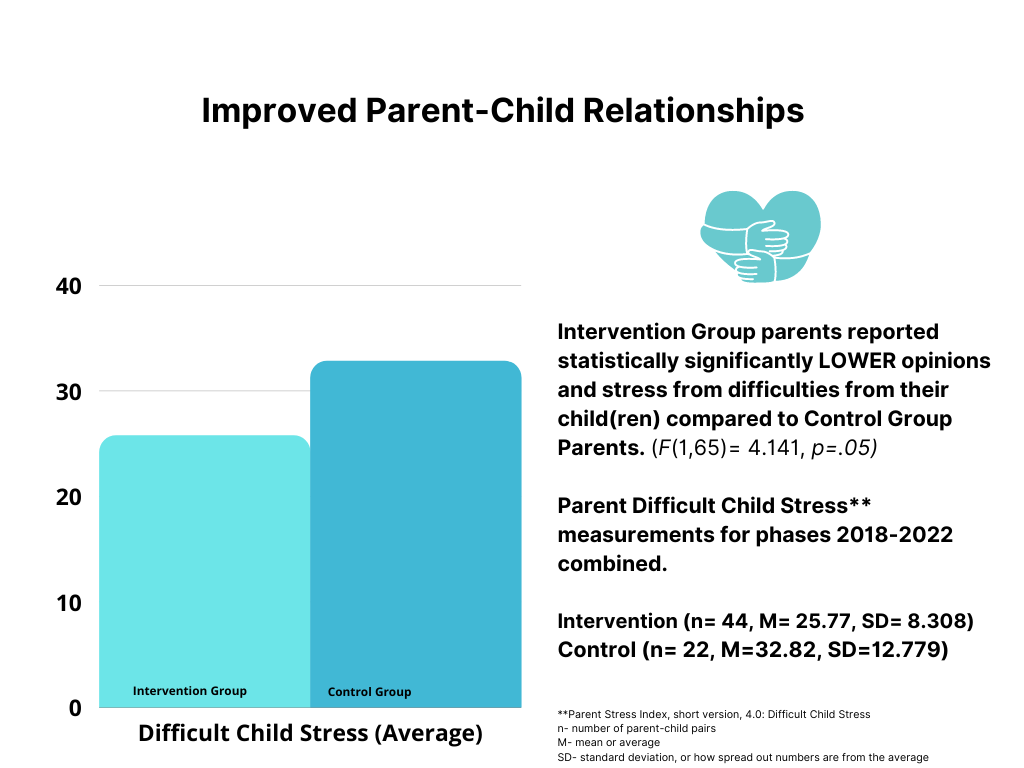 Joyful Together®'s Impact- Overview of 5 Specific Phases